Serving: Lake Charles, LA | Lafayette, LA | Baton Rouge, LA | Ft Polk, LA | Beaumont, TX
LARGE SCALE COMMERCIAL CONSTRUCTION CAPABILITY
LARGE-SCALE CHALLENGES AND COMMERCIAL HVAC SOLUTIONS ARE OUR SPECIALTY.
Our unique experience and highly qualified teams get the job done right the first time. Rely on a name that countless other military, commercial and industrial facilities in our area have as well.
PROFESSIONAL INSTALLATION BY QUALIFIED TECHNICIANS
OUR CONTINUING EDUCATION SURPASSES INDUSTRY STANDARDS
We are deeply invested in our technicians' future with our company and believe in equipping them with not just the best tools, but the best education to be as effective as possible in the field.
EXECUTION OF CRITICAL PATH PROJECTS
WE KNOW YOUR JOB HAS A SCHEDULE AND WE WILL BE A VALUED PART OF YOUR TEAM
Falling into line makes every project run smoother and we are able to execute our portion of your project on time, every time. Let us be the least of your worries.
About Calcasieu Mechanical Contractors
HIGHLY TRAINED WELL EQUIPPED STAFF
Our critical facility clients demand rapid response and successful results. We provide training and the right tools to ensure that our technicians can deliver exceptional service to our clients 24 hours a day.
Working for CMC has been a wonderful experience. I like working for this company because it is family oriented. CMC is fair and treats employees equally. I am grateful for the opportunities that I have been presented through the company; especially my current position. I love being able to work closely with my team to get the jobs done. With CMC I have been able to grow as an individual as well as professionally. Thank you CMC for blessing my family and myself.
Specializing in Large Commercial HVAC Installation, HVAC Service, Chiller Repair & Maintenance
At Calcasieu Mechanical Contractors, Inc., we understand how challenging it is to find a reputable commercial HVAC company in Lafayette. We have large-scale construction capabilities for commercial properties, so it's never a challenge for us. Plus, it's one of our many specialties. Our experiences are unique, and we have qualified teams that are ready to start working and get the work done correctly on the first try. You can rely on a name that provides countless other commercial, military, and industrial facilities with the best service possible.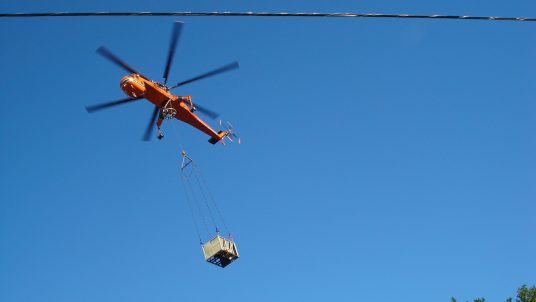 How We're Different
We offer professional installation and only use qualified technicians. If you're looking for a commercial HVAC contractor in Lake Charles, we have you covered. We make sure that everyone receives continuing education as needed to help us surpass industry standards. We're invested in our employees' future within our company, and we believe it is essential to equip them with the best tools and education to be effective and efficient while in the field.
As your preferred commercial air conditioning company in Baton Rouge, we make sure to adhere to all scheduling needs. If we promise that the work is going to be done on a particular day or at a particular time, we make sure that it is done without cutting corners.
We specialize in commercial HVAC, AC repair, & chiller repair, which means we can help you install new systems, fix broken systems, and offer advice about what options may be suitable. If you're looking to expand to new locations, we can help you keep your team comfortable with appropriate heating and cooling systems. You can call on us if anything goes wrong. Book your estimate today
CALL (337) 477-0097
OR FILL OUT THE FORM TO CONTACT US